€ 249,00
Inserzione numero 453673
inserita il 20/05/2020 alle 00:00:00

INFO UTENTE
Alessandro Kite Shop
Alessandro
Roma - Italia
Tel.:
3472483373
Altre offerte di Alessandro Kite Shop
SEGNALAZIONI
Condividi su Facebook
Segnala a un amico
Segnala allo staff
Consigli utili anti-truffa
RICERCHE CORRELATE
Mute
Matuse
DANTE 5/4mm hooded
Testo annuncio:
DISPONIBILE UN SOLO ARTICOLO TG S
MODEL: DANTE HOODED WETSUIT
MAKE: 5/4 MM
BUILD: GEOFLEX
RANGE: 7 Ė 12C / 45 Ė 53F

È fatto di materiali estremamente flessibili e leggeri per la massima libertà di movimento. Le cuciture sono incollate e cucite cieche. Alessandrokiteshop la lancia ad un prezzo vantaggiosissimo! Contattaci per info sul prodotto, sulle taglie e sulla disponibilita'
info@alessandrokiteshop.com
Alessandro 3472483373

AMENITIES: BUTTERFLY COLLAR ENTRY + SATIN SEAL TAPING
Geoflex is a material that has a different elastic range than that of our Geoprene. We used this material to create the new entry the Dante has with the Butterfly-collar and the yoke pull-over. The idea was to develop a front-entry that was easy to get in-and-out of for almost everyone without taking water into the wetsuit.
The 5/4 Dante Hooded wetsuit aka the Ichiban. The Dante is the most flexible wetsuit that we have ever made. Hence, it perfectly suits people that donít like front zips and / or back zips and itís specifically engineered for customers that donít like putting a wetsuit on ó or taking one off.
SATIN SEAL TAPE: A durable yet flexible SCS tape that provides extra seam durability that is soft and comfortable to your skin.
BUTTERFLY COLLAR ENTRY: A new system that allows for easy-in and easy-out while eliminating water entry with its adjustable high neck line

ALTRE FOTO DEL PRODOTTO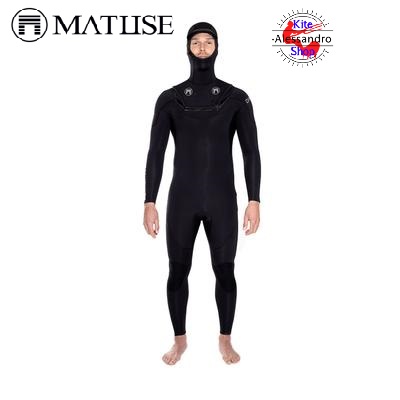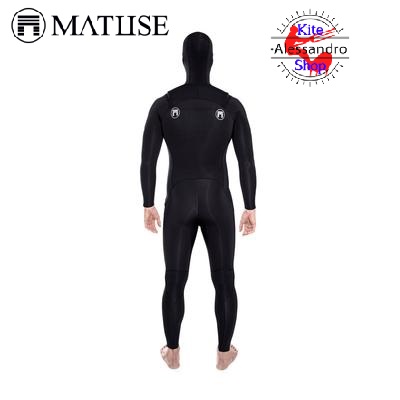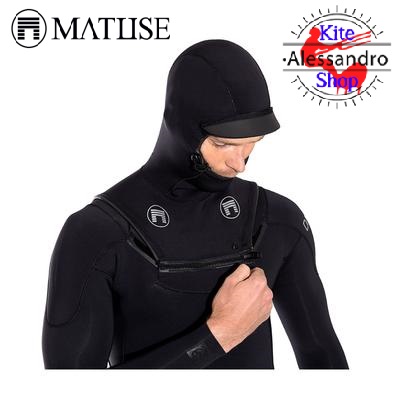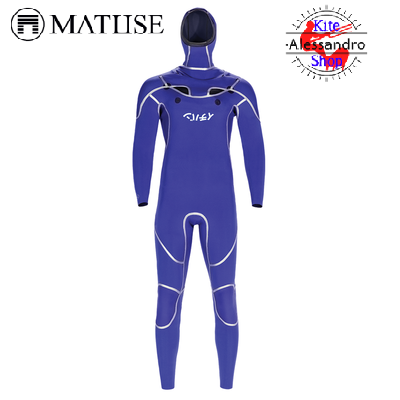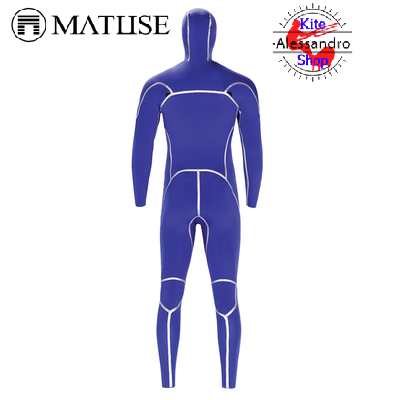 Le immagini sono state indicate dall'utente che ha inserito l'annuncio e potrebbero
non corrispondere al prodotto oggetto dell'annuncio.

ANNUNCI CORRELATI
Ecco altri 4 annunci che potrebbero interessarti...

€ 80,00
privato vende
usato

€ 80,00
privato vende
usato

€ 220,00
vetrina vende
usato
Alessandro Kite Shop
Roma


€ 139,00
vetrina vende
nuovo
Alessandro Kite Shop
Roma